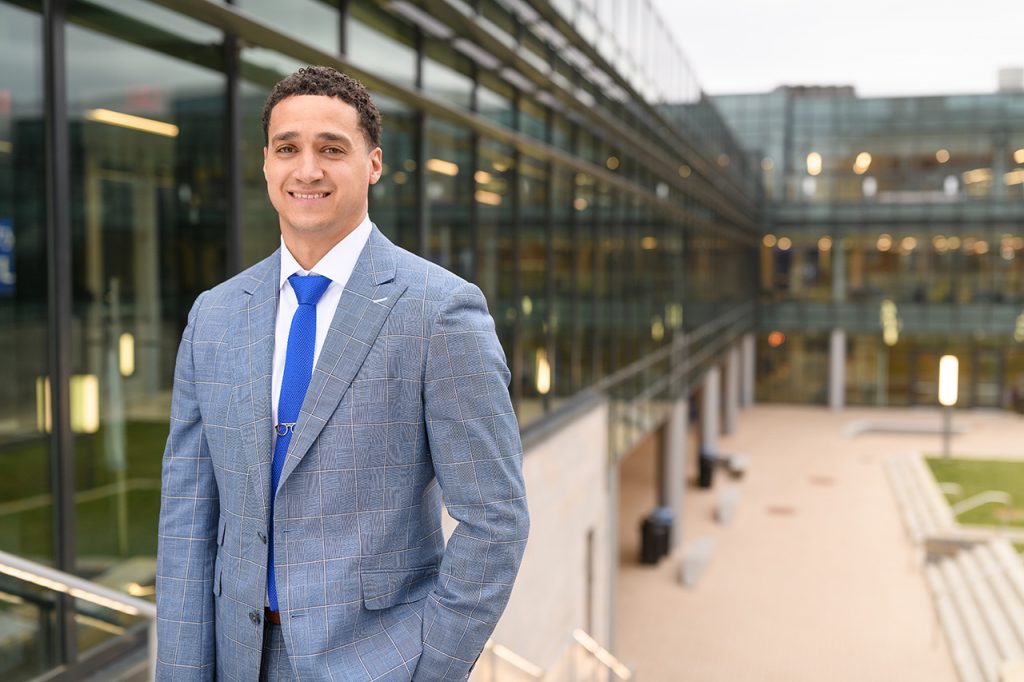 Message from the Dean
Since March 2020, we have been working on strategies to resume on-campus activities safely. We have participated in a number of workgroups, examined models from across the globe, and combed through reams of data associated with constituent perspectives. Throughout all of these activities, our top priority has been, is, and will remain, the safety of our students, staff, faculty, and community partners.
In July, we finalized our plan for on-campus education, research, service, and outreach initiatives for Fall 2020. This plan is consistent with the parameters outlined by the University. This site contains pertinent information pertaining to student learning, operations, and resources associated with COVID-19.
Rest assured that CoSW is well-suited to actualize a safe, sustainable plan. Our online and hybrid programs will allow us great flexibility in ensuring the well-being of our community. What's more, we will continue to perform a host of virtual training and service operations associated with our CoSW Centers and Labs.
Our commitment to keeping people safe is matched only by our commitment to ensure a quality educational experience, no matter the format. Our position is clear: providing the highest possible level of safety and providing a world-class social work educational experience are not mutually exclusive. We can, and will, do both.
This site will be updated regularly. If you have additional questions associated with our plans for a return to campus, please email CoSWReturn@uky.edu or text CoSWReturn to 888-845-0189.
As always, if you have any questions, comments, concerns, or celebrations, I would love to hear from you. You can reach me via email at Justin.Miller1@uky.edu.
Please take care of yourself and those around you.
And, always remember – SOCIAL WORK was built for this.

Jay Miller
Dean & Dorothy A. Miller Research Professor in Social Work Education
College of Social Work
University of Kentucky