Virtual Social Work Lobby Day
February 23 @ 9:00 am

-

3:00 pm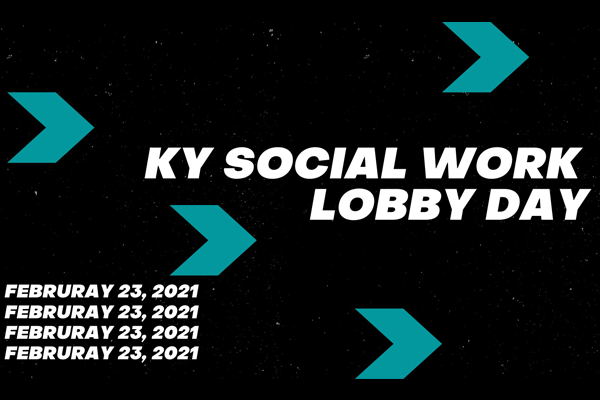 Get registered here for the first Virtual Social Work Lobby Day!
Lobby Day is a great opportunity for Social Workers to practice the NASW Ethical Standard 6.04, by engaging with their legislators on bills that directly impact their communities and their clients. This event will be virtual, via Zoom and Facebook Live. Participants will have the opportunity to attend Advocacy 101 Training, breakout sessions with different KY Social Work associations and coalitions (free CEU's available for all practicing Social Workers), lobby bills with legislators, and be addressed by Gov. Beshear during our annual rally.
Join the Facebook group to stay up to date on all the action for the first Virtual Social Work Lobby Day! You can also access the recorded information session for students, which previews a mock lobby meeting and provides resources related to contacting their legislators, looking up bills, and more.
Download your copy of the Advocacy Toolkit for Social Workers and Social Work Students from the National Association of Social Workers – Kentucky Chapter.
For more information, or to be involved, please contact brosen.naswky@socialworkers.org