Faculty, staff, and students are actively involved in a host of research projects and initiatives. Here are but a few examples of the research happening at CoSW.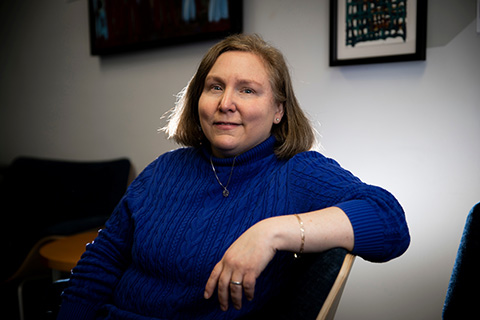 Understanding The Impact of Suicide On Those Left Behind:
Dr. Julie Cerel
Half of Americans report they know someone who has died by suicide. When the person who dies by suicide is someone we work with, especially in tight-knit populations like the military, it can have substantial consequences. Dr. Julie Cerel and colleagues in the College of Social Work were awarded a $1.1 million grant to study those consequences and help determine how to help those left behind. The study, funded by the Military Suicide Research Consortium, will include primary data collection from personnel in the Kentucky Army National Guard and active-duty personnel military who directly intervene following a suicide.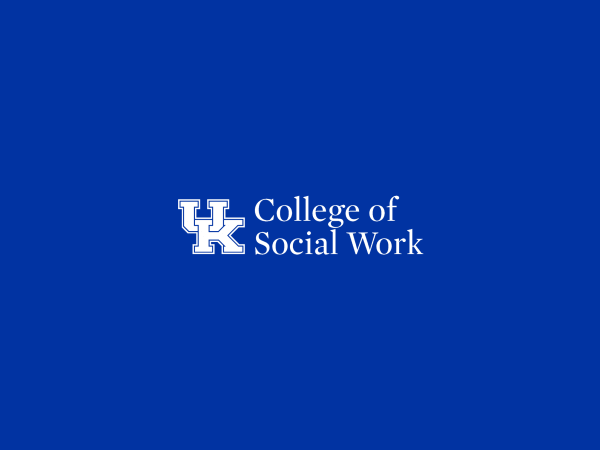 Building the SUD Workforce in Appalachia:
Dr. Kalea Benner
Building SUD Workforce Capacity in the Appalachia Region is a multi-disciplinary, systematic strategy to meet the substance use disorder (SUD) prevention, intervention, and recovery needs of Kentuckians. Nearly all counties in Kentucky are officially designated Mental Health Professional Shortage Areas. This project, which is being led by Dr. Kalea Benner, seeks to address that practitioner gap by building the SUD workforce, specifically targeting SUD agencies and the clients and the communities they serve. This project is a collaboration between the College of Social Work and the Department of Counseling Psychology (College of Education). It provides graduate students a stipend while completing their practicum with agencies dedicated to supporting individuals and communities experiencing the devastating effects of addiction. Students also engage in co-curricular training in tele-mental health and substance use screening and brief intervention to better prepare for meeting the needs of clients. Developing an educated, well-trained SUD workforce provides a long term, sustainable solution to meeting the needs of Kentuckians related to SUD.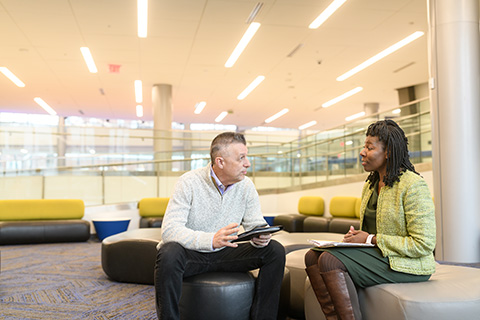 Conceptualizing Effective Mentorship for Foster Parents:
Jeff Damron and Tamikia Dumas
Mentor programs have been recognized as an integral tool in the child welfare services array. However, there are few conceptual frameworks for planning and developing mentor programs for a critical constituency group: foster parents. This funded research utilized Concept Mapping (CM), a participatory, mixed-method research approach to explore and conceptualize effective mentorship models for foster parents. In addition to providing essential lessons for child welfare service planning, the study documents the importance of engaging foster parents in the process of program development.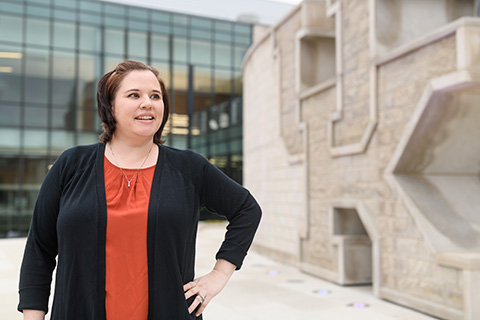 Improving Health Among Single Mother Families:
Dr. Sheila Barnhart
Economic disadvantages drive maternal and child health disparities, especially for families headed by single mothers. In order to address this complex problem, solutions cannot derive from merely understanding the direct paths between socio-economic adversities and poor health outcomes. Rather, it will require identifying sources of resilience in order to develop the best strategies that promote the health and wellbeing of society's most vulnerable members. Dr. Sheila Barnhart is leading a project that uses data from the longitudinal Fragile Families and Child Wellbeing Study to examine mechanisms that lead to adverse health in single-mother families and individual and community strengths that offset threats to health.
Improving Services for Women Veterans:
Dr. Karen Lawrence
Dr. Karen Lawrence is a Scholar in the National Institutes of Health Building Interdisciplinary Research Careers in Women's Health (BIRCWH) Program. Her study, which is a collaborative effort involving researchers at the VA Boston Healthcare System, is using these data to investigate longitudinal trajectories of suicide risk factors in recently returned Iraq and Afghanistan veterans. The goal of this study is to identify psychosocial targets for sex-specific tailoring of mental health services, especially programs focused on suicide prevention in veterans. Preliminary results of the study indicate sex differences in the initial status of several key mental health and psychosocial functioning variables known to be suicide risk factors. Importantly, these sex differences are maintained over time, building the case for a need for sex-specific interventions and services focused on suicide prevention. Dr. Lawrence presented initial findings from the research at the NIH Annual BIRCWH Conference in December.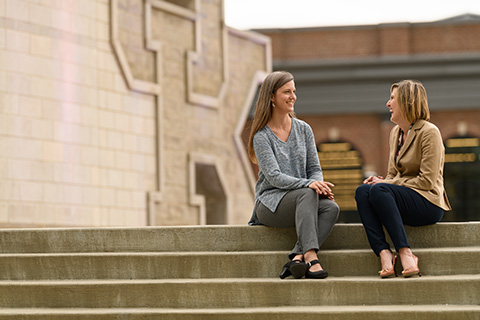 Leveraging Technology to Support Adoptive Parents:
Karen Bowman and Jessica Fletcher
The challenges facing adoptive parents are unique and multifaceted. Adoption Support for Kentucky – Virtual Interaction Program (ASK-VIP), a project led by Karen Bowman and Jessica Fletcher, is a web-based interactive platform designed to offer foster/adoptive parents support and educational interventions related to fostering/adopting. Synchronous group sessions occur at least once per week, while individual sessions occur throughout the week. Additionally, the program offers specialized training provided by a peer facilitator who is also a foster/adoptive parent. Studies published in 2019 show that ASK-VIP has been effective in increasing caregiver competence associated with caring for foster/adoptive children and reducing caregiver stress. Findings also illustrate that participation in ASK-VIP increases caregivers' perceived social support and their access to pertinent information on foster/adoptive care topics.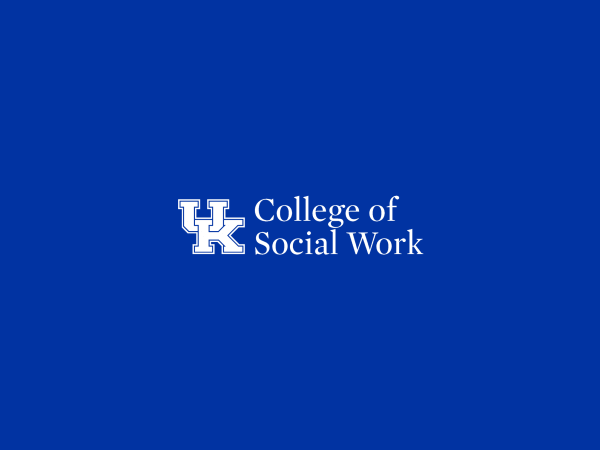 Improving the Lives of Those with Mild Cognitive Impairment (MCI):
Dr. Allison Gibson
Mild cognitive impairment (MCI) can disrupt an individual's lifestyle. For many, receiving an MCI diagnosis leads to experiences of emotional turmoil, a lack of clarity around their diagnosis and the future, and feeling little hope given the lack of available treatments. Developing strategies to circumvent the development of maladaptive behaviors could significantly reduce morbidity and mortality in patients with MCI. For this project, Dr. Allison Gibson and colleagues are working to develop a platform-based MCI trial cohort selected from individuals newly diagnosed from the University of Kentucky Alzheimer's Disease Center to pilot a multicomponent interdisciplinary intervention targeting the five key areas of identified maladaptive behaviors. As a result of participating in the platform-based MCI trial components, participants and informants will share insight into their perceptions of acceptability (perceived usefulness and perceived ease of use), satisfaction (attitude toward using), compliance (intent to adopt behavior), and self-efficacy (engaging in adaptive behaviors/actions) with the multicomponent interdisciplinary intervention. Such an approach will inform researchers about the feasibility of such biopsychosocial interventions. It may help empower and motivate diagnosed individuals to engage in healthier lifestyle behaviors to delay or mitigate the progression into Alzheimer's disease.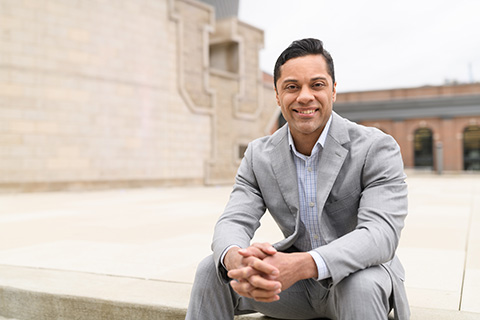 Promoting Evidenced-Based Treatment in Schools:
Dr. Antonio Garcia
Evidence-based programs (EBPs) have shown to be successful in improving outcomes in multiple areas. However, additional work needs to be done to improve the referral to and integration of these EBPs into school settings.This study, which is being led by Dr. Antonio Garcia, uses a cultural exchange communication framework to develop and test a unique online training program for disseminating knowledge of evidence-based trauma-informed care among school leaders and staff across public schools in Fayette County, Kentucky. Moving forward, the research will assess educators' intentions and actual referrals to EBPs while controlling for provider and organizational characteristics.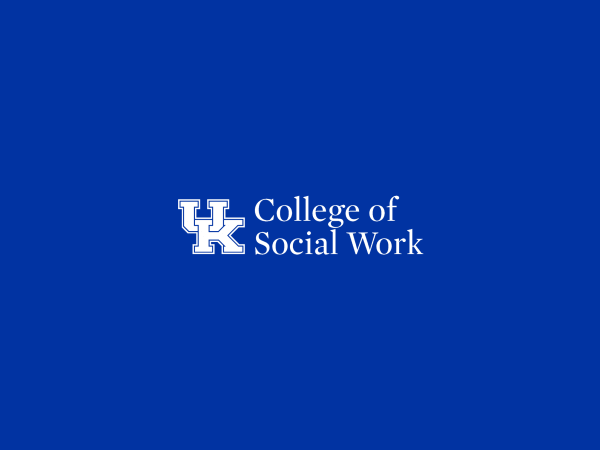 Testing Methodological Approaches to Uncover Hidden Voices:
Dr. Jarod Giger
Children living in Appalachian are underrepresented in health and wellness social work research despite their well-documented economic and health disparities. One of the 12 Grand Challenges for Social Work is to ensure the healthy development for all youth. However, social work research involving the healthy development of youth in Appalachia is scarce. Social work needs a small sample statistical approach to model data where "large" data collection may be difficult or expensive to obtain, such as children residing in economically distressed Appalachian communities. Dr. Giger is leading a team to examine Bayesian structural equation modeling (BSEM) and how this approach can be useful in small sample social work research. Investigators compared BSEM to other approaches and found that the approach can be a pragmatic alternative for other, more arduous, research frameworks among Appalachian populations.