Medically Complex Join Hands Together Virtual Training
January 7 @ 9:00 am

-

5:00 pm

EST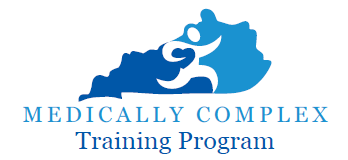 This training will take place via virtual live Zoom meeting. Participants will be required to have a laptop or tablet with reliable internet connection to participate in the live, interactive training. Participants will be asked to utilize camera and microphone capabilities, and will be asked to participate using chat features, Q&A and polls.
This is the initial training that all foster parents must complete before they can be approved as a Medically Complex home. This training is for DCBS and PCP foster parents and workers.
All participants must be registered in TRIS before Wednesday, December 28, 2022.
Prior to attending this training, participants must complete a series of web-based trainings. These trainings are: Medically Complex: Orientation, Medically Complex: Standards of Practice, Medically Complex: Growth and Development, and Medically Complex: Nutrition.
All participants must complete the prerequisite trainings by 11:59pm on Monday, January 2, 2023.
Prerequisite Information:
MUST be completed no later than the date listed in the description. There are four (4) web-based trainings that serve as prerequisites to the initial medically complex training, Join Hands Together. These include Medically Complex Orientation (2.25 hours), DCBS Standards of Practice for Medically Complex Homes (1 hour), Growth and Development (1 hour) and Nutrition (1 hour). These are required for all foster parents before they attend the in-person or virtual Join Hands Together training, which provides the remaining 6.75 hours of initial Medically Complex training credit.
Special Information:
Upon completion of prerequisite trainings, a link to the Zoom registration form will be sent to participants. Please complete the Zoom registration form as soon as possible. Once the Zoom registration form is completed, participants will automatically receive a URL link to the virtual Zoom meeting. Each participant will be required to use their personal email addresses when registering for the training. If a couple wishes to attend the same training sessions using the same computer, both participants names will need to be listed on the Zoom registration form in order for each person to receive training credit.
Your full attention is required during the training. Please do not participate in additional activities, meetings or work during the designated training times.