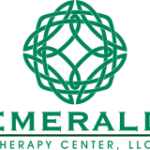 Website Emerald Therapy Center, LLC
Your best days are ahead!
Are you looking to make a meaningful impact in your community? Emerald Therapy Center is seeking dedicated and compassionate therapists/counselors to join our growing team. With 5 locations across Western Kentucky, you will have the opportunity to make a meaningful impact on people's lives by providing high-quality clinical services to those in need.
To be eligible for this position, you must hold an active state license/s in one of the following credentials:
Licensed Mental Health Counselor – LMHC, LCMHC
Licensed Clinical Social Worker – LCSW, LICSW
Licensed Marriage and Family Therapist – LMFT
Licensed Professional Counselor – LPC, LPCC, LCPC
Licensed Mental Health Professional – LMHP, or
Psychologist (PhD/PsyD) in Kentucky.
Previous experience in clinical counseling or social work setting preferred.
As a valued member of our team, you'll receive:
A competitive salary with bonus earning potential;
Paid vacation, sick/personal time off;
Medical, dental and vision benefits for full-time employees;
HSA;
401K;
And additional perks like Dave Ramsey's Smart Dollar App, and The Gym membership discount.
If you're looking for a rewarding opportunity to help others in our community, we encourage you to apply for this exciting position! At Emerald Therapy Center, you're not just accepting a position, you're making a difference in people's lives.
"Being part of the Emerald team has challenged me to be the best therapist I can be. Emerald offers personal growth and professional advancement within its organization and I love the personal family feeling you receive when you're an Emerald employee" – Samantha Jones, Chief Clinical Officer