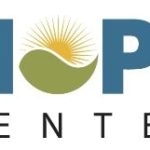 Website Hope Center, Inc.
Mental Health Caseworker
ABOUT US
The Hope Center, Inc. is a well-respected and leading recovery organization in Lexington, Kentucky-the second largest city- that cares for the homeless and at-risk persons by providing life-sustaining and life-rebuilding services that are comprehensive and address underlying addiction causes.
PURPOSE
The Mental Health Caseworker, under the supervision of the Mental Health Coordinator, will complete assessments with the Women's Supportive Housing for Adaptive Reentry (SHARE) program clients to determine level of functioning and ability of the client to complete the required steps and education in the SHARE program.  The information will be presented to the mental health team which then, in collaboration with the client, creates an initial treatment plan.
RESPONSIBILITIES
Responsibilities include, but are not limited to:
Completes Recovery Life History and other assessments, as needed.
Assists in coordinating and monitoring client's orientation and progression into and through each phase of the Supportive Housing for Adaptive Reentry (SHARE) program.
Participates in crisis intervention, debriefing and/or individual counseling for Hope Center clients and/or staff during psychiatric emergencies and after traumatic events, as needed.
Provides outreach, assessment and/or crisis intervention services to clients in the recovery program, that exhibit signs of mental illness, as needed.
Makes referrals to treatment, as needed.
Provides case management to clients in the Supportive Housing for Adaptive Reentry (SHARE) program.
COMPETENCIES
This position must demonstrate excellent written and oral communication skills, ethical practice, relationship management, critical evaluation and the ability to work with persons in a way that shows sensitivity to cultural diversity, sexual orientation, and racial/ethnic differences.
REQUIRED EDUCATION/EXPERIENCE
Applicant must have a bachelor's degree in the behavioral health field.
HOURS
This a non-exempt, full-time position working 12:00 p.m. – 8:00 p.m., Monday – Friday.
BENEFITS/SALARY
This is a full-time position offering the following benefits:
Health insurance, Dental insurance, Vision insurance
401(k) with matching percentage from the Hope Center
Life insurance
Flexible Spending Account (FSA)
Paid Vacation & Sick Leave