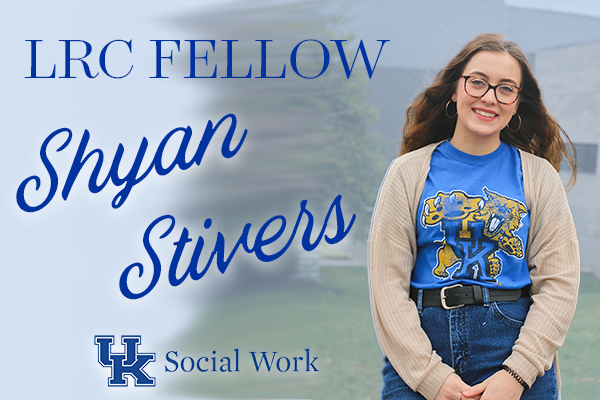 University of Kentucky (UKY) student, Shyan Stivers, was recently awarded a Legislative Research Commission (LRC) fellowship through the 2020-2021 Graduate Fellows Program in Frankfort, KY. Stivers, a student in the Bachelor of Social Work program at the College of Social Work, will begin the fellowship in May 2020.
Each year the LRC awards 5-10 fellowships to graduate students in law, public administration, public policy, and social work. Fellows are assigned to work with a non-partisan legislative committee. Stivers will be placed with a social worker within a health and welfare committee.
Typical duties for graduate fellows include drafting bills, conducting policy research, and providing support for legislative committee meetings. A senior LRC staff person is assigned to supervise and mentor each fellow. Fellows like Stivers will continue taking their graduate classes while also handling their fellowship duties.
"I was really excited when I found out, especially since I am the only social worker they took," Stivers said. "You don't often get people from this background."
LRC recruits graduate students each year from schools across Kentucky through a competitive application and interview process. Stivers was the only graduate student to be picked with a social work background.
If you are interested in applying to the LRC Graduate Fellows Program, please visit: https://legislature.ky.gov/Visitors/Pages/Postsecondary-Internship.aspx